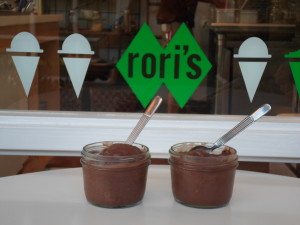 Now at Rori's Artisanal Creamery!
The 805 Flavor of the Month is our Cowboy Cookie Dough!
Get it while it lasts at Rori's retail shop in Montecito at 1024 D Coast Village Road (in the Montecito Von's shopping center).
Mixed in with Rori's amazing dairy-free chocolate coconut ice cream, it's OUTRAGEOUSLY delicious.