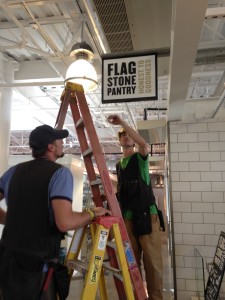 Our team has been working like crazy. Really. We are so thankful for our staff, friends, and supporters. Please come see us at the Santa Barbara Public Market. We open to the public on Monday!
Starting next week, we will be open daily from 10:00 am – 8:00 pm. In addition to our baked goods and cookies, we will be serving salads, soups, sandwiches, snack packs, and entrée items. Stop by when you need a healthy snack, lunch, dinner or the occasional indulgence…
The Santa Barbara Public Market is a unique, dynamic food space with an incredible merchant family ready to serve Santa Barbara's finest. Can't wait to see you there!