In 2012, Flagstone Pantry, Inc. was launched on a hunch that the opportunity to bake dairy-free, egg-free and gluten-free goodies for a local coffee house could turn into much more.
Our chef/owner, Kristen Desmond, graduated from Natural Gourmet Institute's chef training program in New York City, with a focus in health-supportive culinary arts.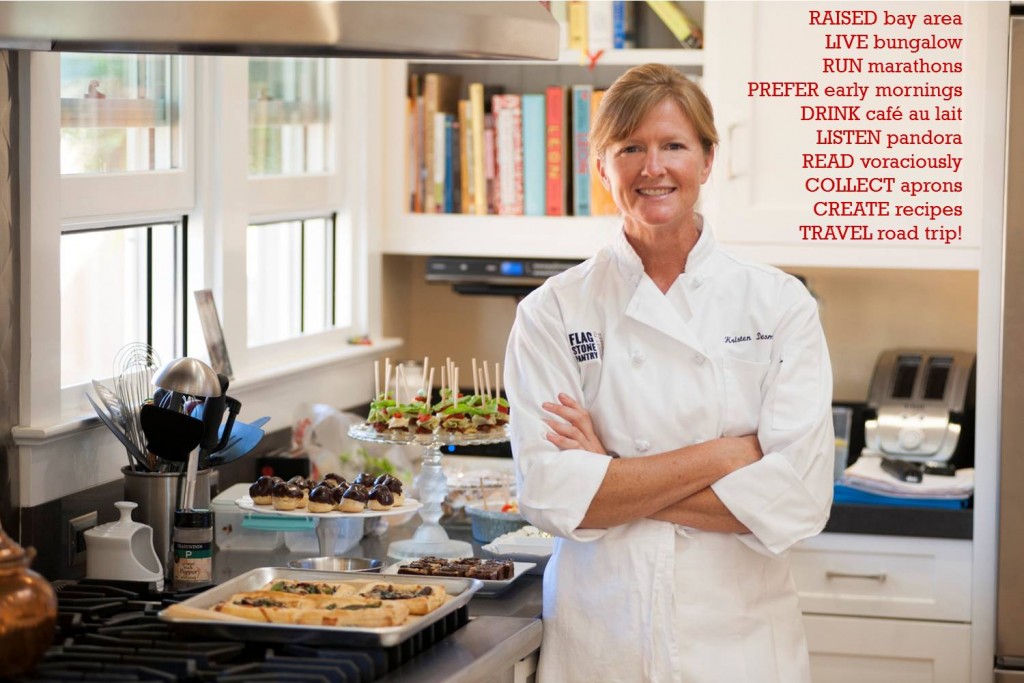 In New York City, Kristen completed an apprenticeship with Executive Chef Jeremy Bearman at Michelin-starred Rouge Tomate where the focus is on modern, healthy American cuisine. Kristen also worked in the kitchen for Executive Chef Dean Rucker at Golden Door spa and catering for Jose Andres Catering in Washington, DC. At Three Stone Hearth, a community supported kitchen in Berkeley, California, Kristen prepared delicious, nutrient-dense food using traditional methods advocated by the Weston A. Price Foundation. In Santa Barbara, Kristen spent the better part of two years baking and cooking full-time at a locally owned gourmet market before launching Flagstone Pantry.
 At Flagstone Pantry, we focus is on high-quality ingredients. What does that mean? Sometimes that means organic, sometimes that means sustainable, sometimes that means local, but it always means whole, natural foods supplied by trusted sources. We personally source, select and prepare fresh food on a small scale. We make all of our vegetable, chicken and beef stocks from scratch. We avoid additives, preservatives, artificial colors and ingredients we can't pronounce. Really. We do.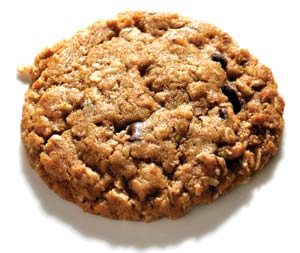 In May 2018, our Cowboy Cookie was proudly featured on Cooking Channel's Cheap Eats. A hearty snack containing peanut butter, coconut, chocolate chip and oats – we think it's about time the Cowboy Cookie got some prime time love (if we may say so ourselves!).
We plan our menus daily to highlight seasonal ingredients, feature customer favorites and inspire our cooks. Each day, we prepare a selection of soups, sandwiches, salad bowls, whole grain salads, side dishes, snacks and baked goods for your enjoyment.