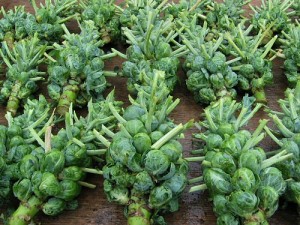 It's January. We're making all of our favorite salads. Of course, there's our Green Power Salad featuring kale, French green lentils, cucumber, green apple, and almonds. Our new Vegan Power Salad is loaded with Brussels sprouts, quinoa, butternut squash, fresh apple, and walnuts. We've also paired our Turkey Hummus and Mediterranean Wraps with fresh greens. We're flying through snack packs loaded with fresh veggies and our house made hummus. We're also roasting vegetables and eating them like salad. Why not?
If you'd like to get busy making your own salads, give these a go:
Herbed Quinoa & Chickpea Salad
Broccoli Apple Salad (find the Apple Cider Vinaigrette recipe here!)
Happy New Year!