Soup is one of my all time favorite things to make and eat. What's not to love about a bowl of soup? I make it year round. In the winter, it warms you from the inside. In the summer, it can be cool, light and refreshing. Any time of year, it can be a healthy and satisfying meal, especially when paired with a seasonal mixed green salad.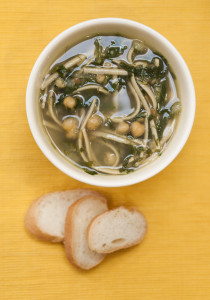 I just checked; we've shared 35 soup and stew recipes on our recipe index.
Here are a few highlights:
Be well!