Yield: 4 servings
This is a great side salad for chicken or fish, or toss in some shrimp, and call it a complete meal.
Ingredients
1/4 cup honey
1/4 cup soy sauce
4 teaspoons sesame oil
1 pound soba noodles, cooked until tender (sub: whole wheat spaghetti or udon noodles)
1/2 cup green onions, thinly sliced on the bias
1/2 cup carrots, thinly sliced on the bias
1/2 cup cucumber, peeled, seeded, and thinly sliced
1 cup dry roasted peanuts
3 tablespoons chopped fresh cilantro
2 tablespoons black sesame seeds
Directions:
In a small bowl, whisk together honey, soy sauce, and sesame oil. To the noodles, add green onions, carrots, cucumber, peanuts, cilantro, sesame seeds, and the soy sauce mixture and mix thoroughly.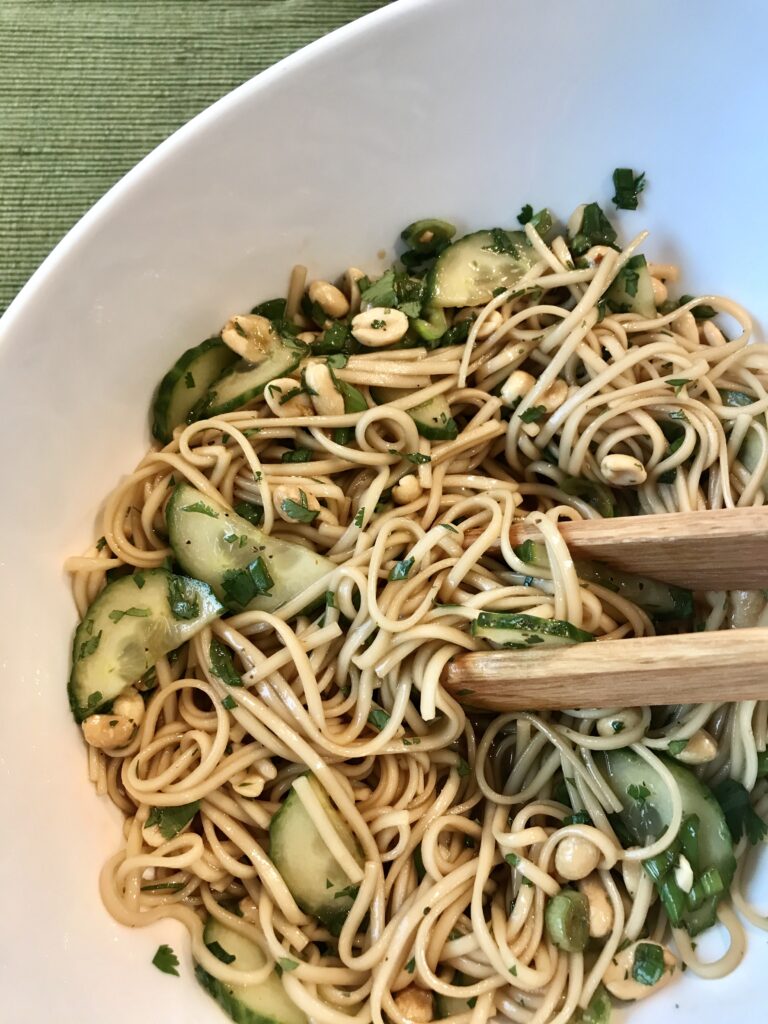 Inspiration: www.foodnetwork.com