Yield: 4 Servings
I have been searching for ways to use all the radishes I've been getting from my Chubby Bunny Farm CSA. This salad is delicious, crunchy and unexpected. It could make a radish lover out of anyone.  Ricotta salata is a cheese made from sheep's milk that is salted and pressed. It is sort of like an Italian-style feta cheese.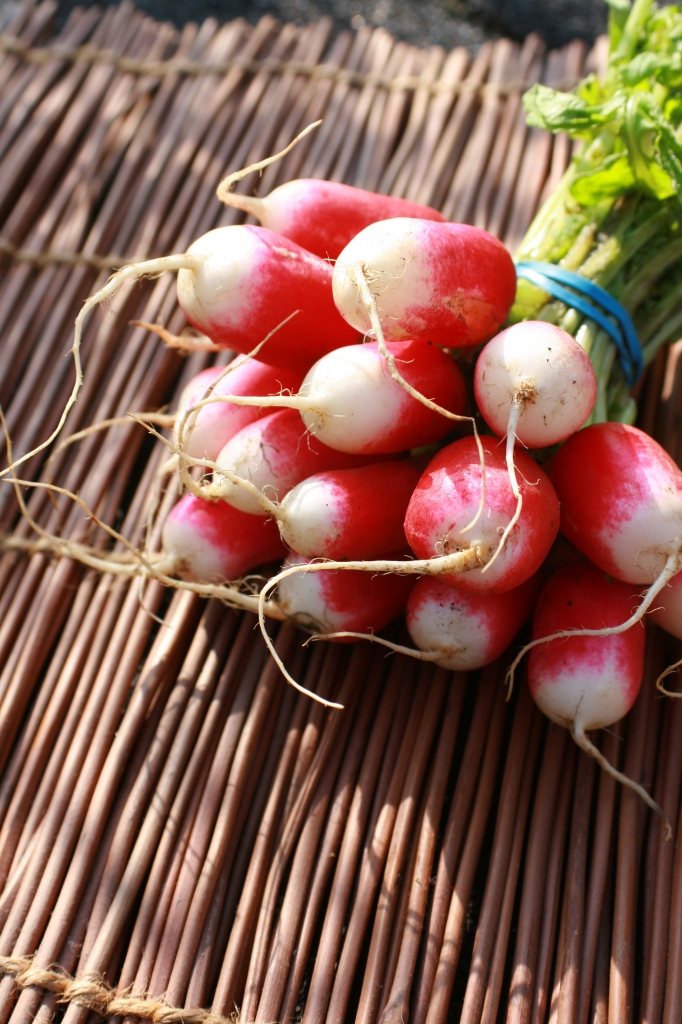 SUGAR SNAP PEA SALAD WITH RADISHES, MINT AND RICOTTA SALATA
Ingredients:
3/4 cup radishes, sliced thin
2 cups sugar snap peas, sliced into thirds
1 cup ricotta salata, crumbled
1/3 cup mint leaves, roughly chopped
2 cloves garlic, minced
1/4 teaspoon kosher salt
2 tablespoons lemon juice
2 teaspoons balsamic vinegar
2 teaspoons honey
6 tablespoons olive oil
Procedure:
In a large bowl, toss together the radishes, peas, ricotta, and mint.
Using the side of a knife, make a paste of the garlic and salt. Transfer to a food processor or blender. Add lemon juice, balsamic vinegar, and honey. Blend until combined. Drizzle olive oil into vinegar mixture while blending. Add salt and pepper to taste.
Pour dressing over salad and toss well.
Recipe adapted from the New York Times.