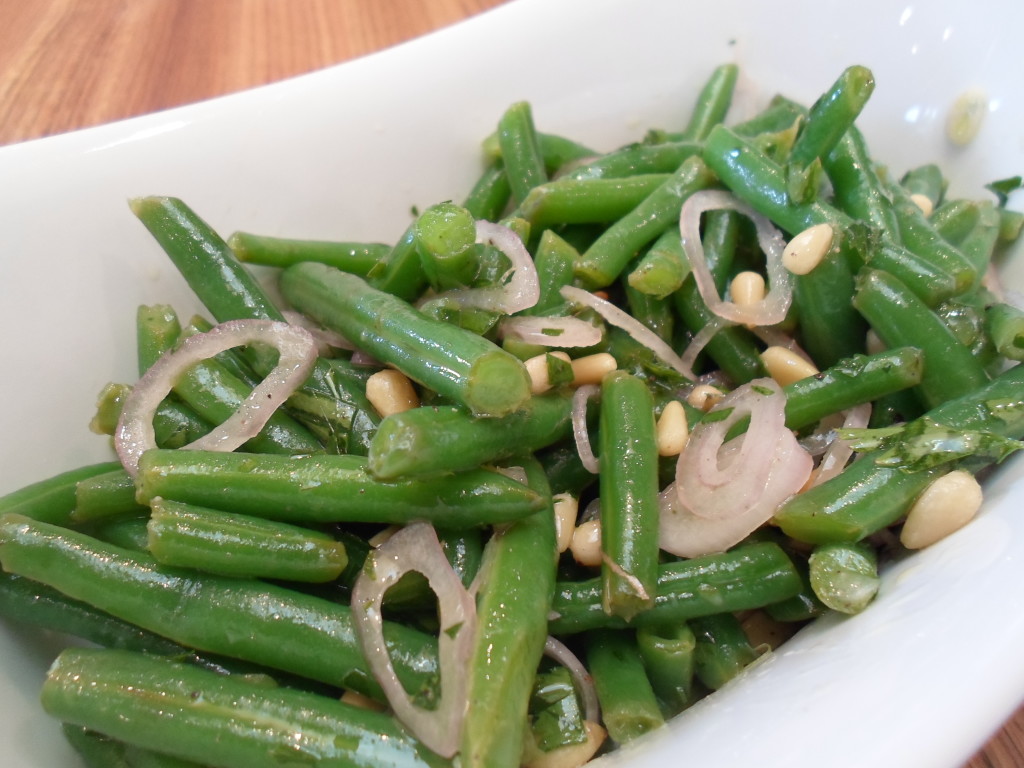 You go to the market how many times a week, including the farmers' market? And how often do you just pass by heaping mounds of green beans? Not this summer. Here is a reason to stop and pick up a pound. These aren't the frozen green beans of yesteryear found in TV dinners. These are delightfully crunchy and often sweet fresh beans that make a delightful salad you'll make over and over again…
LEMON GREEN BEANS
Yield: 4 servings
Ingredients:
1 pound green beans, ends trimmed (and cut in half if you prefer)
1 small shallot, sliced into thin rings
1 tablespoon fresh minced parsley
3 tablespoons pine nuts, toasted
1/4 cup olive oil
1 lemon, zested and juiced
salt and fresh ground pepper
Preparation:
Bring a pot of water to boil. Add a generous amount of salt (should taste like sea water). Cook the green beans for 3-4 minutes, until just crisp, and then drain and run cold water over them until cool. Dry the beans using a salad spinner or paper towels.
Toast the pine nuts in a small non-stick pan over medium heat. You will know they are ready when they are golden and fragrant. They go quickly – watch them.
In a measuring cup, whisk together the olive oil, lemon zest, lemon juice, a pinch of salt and a few grinds of fresh pepper. Whisk to combine.
In a serving bowl, gently toss to combine the green beans, shallots, parsley, and pine nuts. Dress the beans with the vinaigrette – you may not use it all (in which case, just save it for other salads during the week). Season to taste with additional salt and pepper.