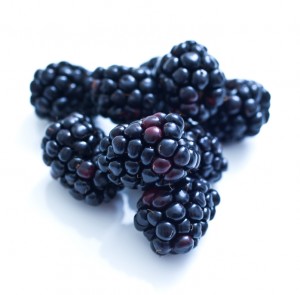 Yield: 4-6 servings
I first posted this recipe in 2010 and it remains a favorite. Bursting with summer, this recipe offers a delightful combination of berries, apples, basil, and balsamic vinegar. The basil and vinegar are unexpected in a fruit crumble – and so delicious. Enjoy it with whipped cream, ice cream, or straight up!
Ingredients:
2-3 (Golden Delicious) apples, peeled, cored, and chopped
2 pints blackberries
2 tablespoons balsamic vinegar
1 large handful fresh basil, chopped
~ 1/4 cup honey (or agave syrup), depending on the sweetness of your berries
5 tablespoons flour
3 heaping tablespoons brown sugar
1 stick cold unsalted butter, cut into pieces
Procedure:
Heat oven to 400 degrees. In a large mixing bowl, combine the apples, blackberries, balsamic vinegar, basil, and honey. Put the mixture into an oven-proof casserole dish and set aside.
For the crumble topping, put the flour, sugar, and butter in a small mixing bowl. Use your fingers to combine it all into a chunky, crumbly mixture.  Sprinkle the crumble topping on top of the fruit and bake for about 30 minutes or until golden and bubbly.
Source: Animal, Vegetable, Miracle by Barara Kingsolver